Father Albert Cutié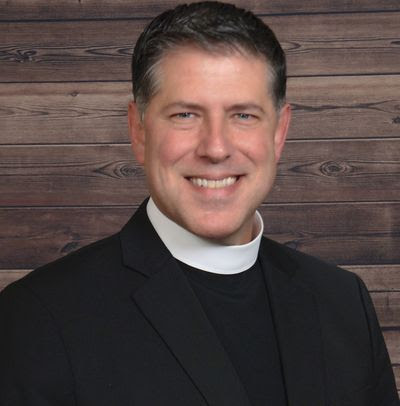 Language: Spanish
Father Albert Cutié (also known as "Padre Alberto" in the Spanish-speaking world) has entered millions of homes throughout the world with his television and radio talk shows, as well as newspaper columns. In October of 1998, he became the first clergy person of any religious tradition to host a daily "talk-show" as part of a network on commercial international television.  He is a proud Cuban-American, who was born in San Juan, Puerto Rico and raised in Miami. His parents, Alberto and Yolanda, instilled in him a great love of God and of his Cuban roots.
Padre Alberto produced hundreds of talk shows with the Telemundo Network (NBCUniversal/Comcast) and became one of the most recognized names in Spanish-language television. His compassionate and earnest style earned him the title, "Father Oprah" and many Latinos throughout the United States often refer to him as "Padre Oprah"; a title conferred by the NY Times and Newsweek. After three seasons of daily television programs, he continued to host a variety of weekly television talk shows on the international network EWTN and in television outlets in South Florida. He also hosted an English-language talk show produced in New York City in 2011 entitled, "Father Albert". In 2020-2021, at the height of the COVID-19 Pandemic, he hosted a daily Spanish talk show on WQBA 1140 AM "La Cubanisima" – a historic radio station for the Cuban exile and the Latino community – which is part of the Univision family.

He created a popular YouTube Channel to offer daily reflections and videos about daily life struggles. Padre Alberto is presently the host of a Television Talk Show entitled, "Hablando Claro con el Padre Alberto" (which began to air in February 2021) and is produced and transmitted by Mega TV (Spanish Broadcasting System) channel 22 in South Florida, and nationally on Direct TV, AT&T U-verse, as well as, open-air in several Latino markets. In this new television program, Father Albert invites the community to an in-depth conversation about every aspect of life in the 21st Century. No topic is taboo.
In addition to his work on television, he has been a parish priest, pastor, and administrator in several parishes, non-profits, and service organizations both in and out of the church world for over 25 years. He served as the CEO and General Director of Pax Catholic Communications (a multi-media organization and the home of Radio Peace and Radio Paz in Miami) from 2001 until 2009, where he was involved in the administrative aspects of media work, managing, and leading a team of 50 staff and over 100 volunteers. This unique role led him to develop a special capacity for fund-raising, marketing, and a deeper understanding of Latino and other minority markets.

Father Albert has served as board member and advisor to various organizations in their search for greater diversity; including Aetna, AARP, The American Bible Society, and other organizations seeking a greater understanding of the Latino market. He is committed to the promotion of leadership development among minorities and often speaks of the great value and gift of diversity in our 21st Century context.
Although Father Albert has been involved extensively in various forms of media, his original calling and passion continue to be that of a parish priest. He is presently the Rector of St. Benedict's Episcopal Church in Plantation, Florida where he leads a thriving, diverse, and dynamic parish family.  In 2015 he completed his Doctor of Ministry degree at the University of the South (Sewanee), with an emphasis on Preaching, Communication, and Anglican History. Church Publishing published his doctoral thesis, with the title: "Talking God: Preaching to Contemporary Congregations". He is presently working on his fourth book.

Father Albert became a member of the Episcopal Church on May 28, 2009. Originally ordained a priest in the Roman Catholic Church on May 13, 1995, he was received as a priest of The Episcopal Church on May 29, 2010, by Bishop Leo Frade, the third bishop of Southeast Florida. Father Albert and his wife, Ruhama, have three children, as well as a dog, a cat, and several other pets who have joined the household.
Father Albert is the author of three books:
Real Life, Real Love (2006) – A self-help book on relationships

Dilemma (2011) – A personal memoir
Talking God (2016) – 21st Century communication in the digital age.