Erik Fresen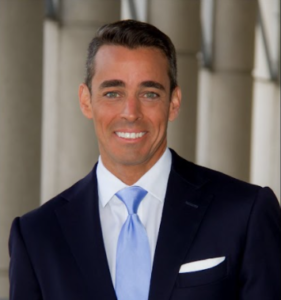 Language: English
A native of Miami, Fl, Erik Fresen moved to Tallahassee in 1994 to attend Florida State University (FSU) and begin working closely with government and politics. His experience in government took its roots in the state government working in the Department of State aide followed by working within the state legislature as a legislative aide, working in both the state House and Senate. 
After receiving a B.S. in Finance and International Affairs and completing graduate work at FSU, he returned to Miami and started his own governmental relations firm, Neighborhood Strategies, as well as working for the law firm of Holland & Knight as a Land Use and Public Policy Advisor from 2004-2008. Through Neighborhood Strategies, Erik has represented dozens of clients over the past 16 years with issues related to land use, zoning, and real estate law as well as clients with issues/contracts before state, regional and local agencies and governments. His clients have included numerous not-for-profit and private sector organizations doing business with local and state governmental entities.  
Erik Fresen was also elected to the Florida House of Representatives in November of  2008.  He was re-elected subsequently in 2010, 2012 and 2014 and termed out (8 years) in November of 2016. 
Throughout his service in the Florida House of Representatives, Fresen was Chair of various committees including Education Policy Committee and Education Appropriations Committee, where he oversaw a state education budget of over $30BB.  Erik was distinguished with numerous awards and recognitions for his leadership and public service. In the area of Education and children's development –one of his key focuses and concerns throughout his career– he received the 2013 "Early Learning Champion Award" from the Association of Early Learning Coalitions (ELCA), the 2013 "Legislator of the Year" award from the Florida Association of Postsecondary Schools and Colleges (FAPCS), the 2013 "Special Recognition Award" from the Education Fund, the 2013 "Public Service Leadership Award" from United Way of Miami-Dade, the 2012-2013 "Servant Leadership Award for Youth Development" from the Florida State Alliance of YMCA, the 2011-2012 "Outstanding Partner Award" from the Consortium of Florida Education Foundations, and the 2010 "ICUF Guardian of Independent Higher Education" Award from Independent Colleges & Universities of Florida (ICUF). Other honors include the 2013 "CARD Champion Award," given to him by the University of Miami/Nova Southeastern University Center for Autism & Related Disabilities in recognition of his leadership in supporting individuals living with these conditions; the Florida Children & Youth Cabinet's 2012 "Human Trafficking Award" for his sponsorship of the Florida Safe Harbor Act, which was signed into law in April of 2012; and the 2009 Associated Industries of Florida (AIF) "Legislator of the Year" award. 
Fresen is married to his wife, Ethel, of 20 years and they are the proud parents of twin boys, Adrian and Julian (16), and a daughter, Paulina (10).