A trained architect and Executive MBA graduate from ESCP Business School, Tommaso Davi was diagnosed with a specific learning difference years into his career and studies. Tommaso, who works internationally in developing innovative research and services for more inclusive, sustainable and human-centred cities, tells his story for The Choice: how his learning difference made him a "fighter" and how acknowledging it gave him the freedom to be his authentic self. 
Faced with a "constant nameless struggle", it was a long journey to self-discovery
It was never about a one-time realization for me. It was a long journey of self-discovery that led me to connect separate puzzle pieces into a whole with my late diagnosis of a specific learning difference: mid-severe dyscalculia. specific learning differences (SpLD) refers to a difference/difficulty people have with particular aspects of learning, the most common of which are dyslexia, dyspraxia and attention deficit disorder (ADD).
All of my school years, up to my bachelor's degree, have been characterized by the presence of a constant nameless struggle with memorizing the basic processes required for solving simple algebra and arithmetic problems.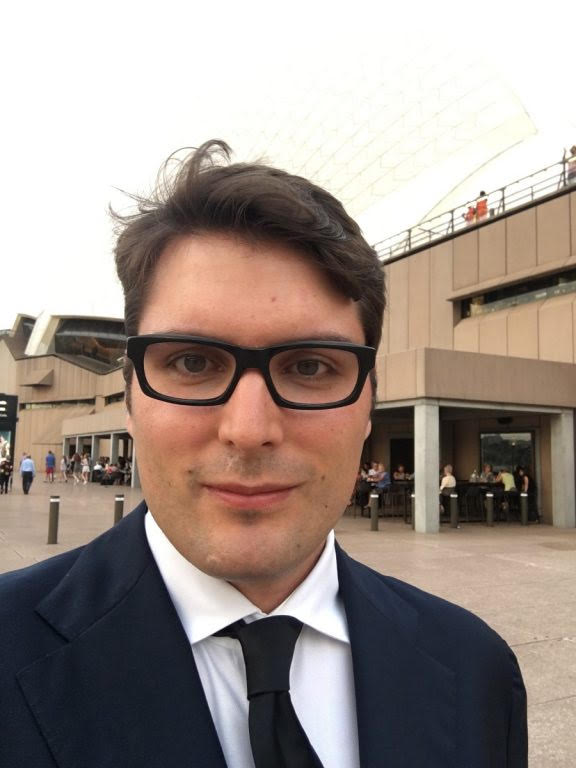 When I was in elementary school, during the late 80s and 90s in Italy, few neuroscience researchers were pioneering into SpLD, even fewer were the patients diagnosed, and there wasn't much dedicated support for a child affected by learning differences in schools. As a consequence, most of the SpLD student population at the time went through incredible personal challenges with very little to no help in determining an early diagnosis, if it did occur at all, resulting in many adults today probably still unaware of their own condition.
It is hard to imagine yet some evidence suggests that globally, around 17% of the population experience dyslexia, especially if you also consider other SpLDs.
It also has to be underlined that you cannot cure nor prevent SpLDs. It is still difficult as a child or young adult to realize your brain is wired differently and adapt. If not accompanied in this self-discovery, you can either develop the "fighter attitude" where you keep pushing to match the expectations of society and academia, like me. Or worse, fall victim to depression early on. Many people, especially adults today, whether they suspect to be affected by a SpLD or have already received their diagnosis, are still torn about whether or not to "come out" as they are afraid of being stigmatized by society.
"Ultimately, acknowledging my condition provided me the freedom to be my real self"
My diagnosis was confirmed on the 5th of January 2018. That day, I started a new life and altogether the beginning of a healing process. Ultimately, acknowledging my condition provided me with the freedom to be my real self.
As my self-awareness developed about my "differently wired brain," physical stress and fatigue washed away. Finally, I trained to strengthen as well as acquire compensatory skills and strategies that helped me become more efficient and confident in my studying or working environment. This process is still ongoing today and is a very exciting journey of self-development, especially with current and upcoming digital technologies as well as novel coaching and teaching techniques now available to creatively help you leverage your untapped potential.
Most importantly, I no longer felt that the many battles I had fought year on year to catch up with my classmates, were a lost cause. Instead, they proved to be fights worth fighting as they had forged my perseverance and temperament.
I was also able to make broader sense of some pivotal moments, in both my academic and professional careers by means of mentorship and counselling. Because I had learned to embrace failure as a badge of honour early on and always tried to learn from it by finding new ways to challenge myself and overcome hitting a glass ceiling, I was also able to eliminate many biases related to societal prejudice.
"My neurodiversity led me to act like an entrepreneur"
My fascination with technical subjects and flying machines as a child wasn't matched by my math skills; however, my visual and spatial memory of complex maps and diagrams, illustrations, and creative research capabilities could help me compensate. When the opportunity arose to exercise these capabilities, I took the chance, pivoted into art school and fell in love with architecture, a discipline where the marriage of technical abilities, creativity and the sense of conveying a design decision's visual and spatial outputs are the daily bread.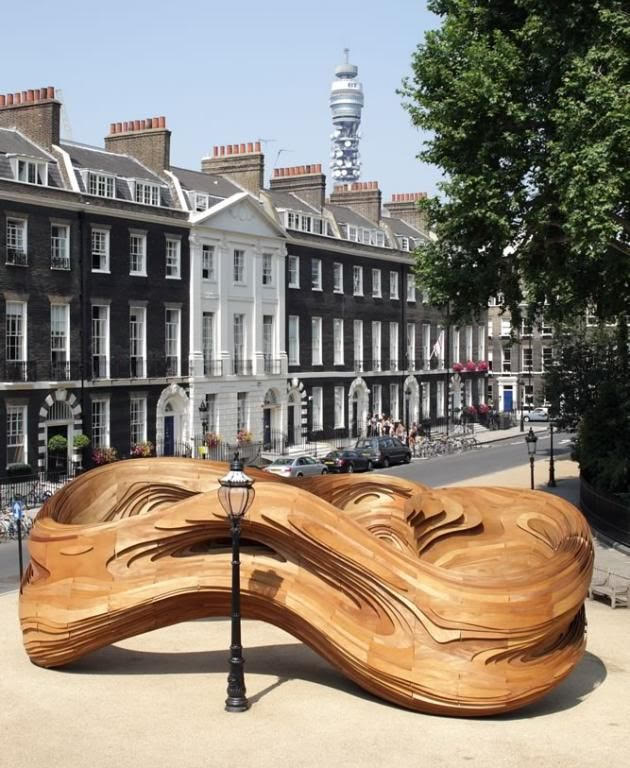 After beginning as an architectural university student in Milan, I later joined a leading architecture school in London, The Architectural Association (AA), where ground-breaking multidisciplinary research was applied in the realm of cutting-edge architectural design but also in architecture's connection with contemporary societal, environmental and economic challenges. This gave rise to my interest in digital technologies and innovation, and later on in social impact investing, diversity and inclusion, civic participation and entrepreneurship in the urban context, further developed lately thanks to my most recent work at the Harvard Graduate School of Design.
Graduating in London at the apex of the 2008 financial crisis, I once again pivoted, this time into clean technology applied, but not limited to, the built environment and connected research industries to learn on the job what I missed about the practice of business while in architectural school. Another inspiration behind this choice was my father, an entrepreneur who still inspires me and always believed in my capabilities; who, together with my mother, has supported me in my own educational journey.
My condition has always led me to act very much like an entrepreneur would, turning challenges into opportunities and making the best of what you got at a given moment to serve a future vision.
In the end, it provided the basis for me to develop self-confidence and, ultimately, the courage to embrace my neurodiversity whilst pursuing my personal and professional goals.
"We are still witnessing the early days of the diversity and inclusion revolution"
As long as you are aware of your neurodiversity, your life and experience in the workplace can change completely and improve dramatically. After my diagnosis, I was able to seek and receive first-hand advice for personal and professional development. I could connect with other neurodivergent professionals at dedicated events to share insights and tips for improving our dealings with the neurotypical world. Finally, I wasn't alone in my fight anymore.
I am still relieved at the thought. When I was living with the nameless struggle, I had forced myself to do jobs without properly expressing my full potential. Because I lacked the aids and the right compensatory strategies, at times this turned into complete nightmares considering I wasn't able to perform as I am today.
I believe we are still witnessing the early days of the diversity and inclusion revolution, and challenges remain even if companies and organisations around the world are increasingly investing in it. Seeking job opportunities as a professional aware of your neurodiversity is tough at present, especially when you have to consider when is the right time to disclose your neurodivergent status to your prospective employer.
In some forward-thinking organizations, the hiring processes are progressively tailored, in order to be fair for both neurotypical and neurodiverse candidates. Training and certification programs also exist today to help HR managers adapt interviews and hiring processes to the needs of neurodiverse candidates, as well as make job descriptions more inclusive. This ultimately helps you to feel at ease showing your talents and disclosing your condition right at the start, allowing you to get the right and fair adjustments required.
As I continue to invest in my personal and career development, I am amazed, however, by how much progress can be and is achieved today. A brighter future for the next generations of neurodiverse individuals in the workplace is ahead as we progressively shift toward more hybrid work, between remote and in situ activities, and digital technologies facilitating inclusion and knowledge exchange.
To start, from an organisational standpoint, it's important to make your employees more aware of neurodiversity, find ways to build confidence and avoid the fear of the unknown. In addition to being a central topic in my work and consulting project for my Executive MBA at ESCP, I am currently developing a venture in this area and, hopefully, we will soon be able, not only to support neurodiverse citizens but also employers by providing a unique consulting service offer paired with easy access to novel assistive technologies.
"Diversity and inclusion are key to remaining competitive in this fast-paced, changing world"
To those who haven't yet determined their condition, if you are not there yet, know that getting to your "coming out" is a fight worth fighting. Don't give up! It will help you not only to start knowing yourself better, but also to unleash your hidden potential. Do not miss the opportunity to embark on such a wonderful and transformational, lifelong journey.
To all others about to enter or currently in the workforce, and aware of their neurodiversity, I'd say be confident in yourself! For any organisation you are or will be part of, diversity and inclusion are key to remaining competitive in this fast-paced, changing world, and you are in a great position to make an impact and leave your mark.
Source: https://thechoice.escp.eu/choose-to-lead/a-personal-neurodiversity-story-unleashing-the-talent-of-a-brain-wired-differently/